Auto-ID (Automated Identification) is the term used to explain automatic data capture using various techniques. First, the data is captured using a number of different technical methods which are then logged into the computer automatically. No human intervention happens in this entire process.
Encoding, storing information which is then scanned and stored is done most commonly using barcodes, RFID (Radio Frequency Identification). These processes have become very essential and are widely used in warehouse, Inventory Management, logistics, healthcare industries.
The most common and easiest method for quality encoding content is printed labels. RFID, also called smart labels are plastic or paper labels that are embedded with RFID inlay. RFID technology is rapidly becoming the norm around all industries. Now companies are able to personalize complete data capturing and Auto ID printing process easily with different media options available from linerless labeling to normal linered labels.
POSMEA provides a wide range of machines that are suitable for any environment and can full any requirement. Barcode printers from Desktop Label Printers, Mobile Label Printers which support direct thermal (DT), Thermal Transfer (TT) and RFID encoding.
Following are the leading brands in this sector.
Zebra
Honeywell
Bixolon
Eayspos
KEY PRODUCTS
Industrial Label Printers
Zebra ZT230 Industrial Barcode Label Printer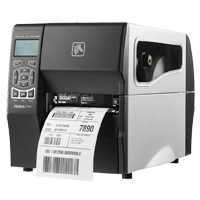 This model comes with a metal cover and frame. It also has a large capacity to place ribbons for a long time of use and in challenging environments.
Ideal for Healthcare, Transportation, Retail and Manufacturing Industries.
ZT411 Industrial Barcode Label Printer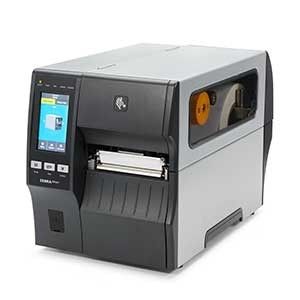 This is a Thermal transfer and direct thermal printing barcode Label printer with a resolution option of 203 dpi/ 300 dpi/ 600 dpi and a printing speed of 356mm/sec. Print speed per second up to 14″.
It also comes with a 4.3-inch touch display.
Zebra ZT510 Barcode Label Printer

It comes with durable construction and design with more advanced monitoring and management features.
Connectivity – Serial, Ethernet, Bluetooth, and USB connectivity.
Print resolution is 203 dpi with an optional model available at 300 dpi.
Ideal for the Transportation and Manufacturing Industry.
Honeywell PM43 Touch Industrial Label Printer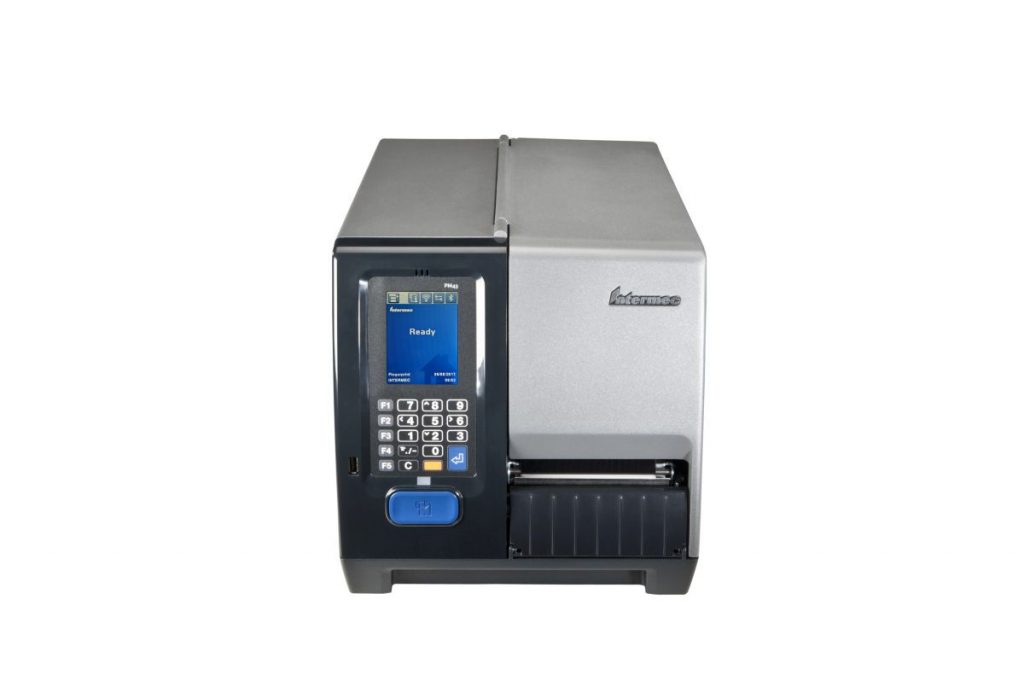 These smart printers offer 100% uptime, can be deployed easily and fast. 12 inches per second fast printing speed, icon user interface. Comes with Wifi, Cisco CCX certifications with additional Bluetooth connectivity.
4-Inch, Thermal Transfer Printer with 203 Dpi
Mid-level Desktop Barcode and Label Printers
Zebra GX430 Desktop Label Printer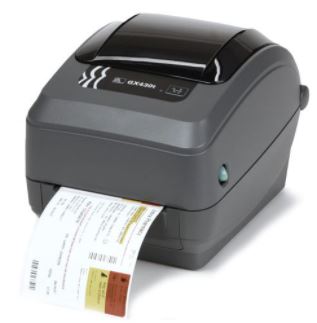 Performance-based Barcode Label Printer. Ideal for Healthcare, Transportation, Retail, and Manufacturing Industry. For improved efficiency, this printer comes with the best-in-class printing speed and features. Bluetooth and Wifi are included in Connectivity options and also come with an optional LCD display. Zebra GX430 provides high-resolution printing. It is also available in Thermal Transfer (TT) and Direct Thermal (DT) formats.
Bixolon SLP-TX403 Barcode Label Printer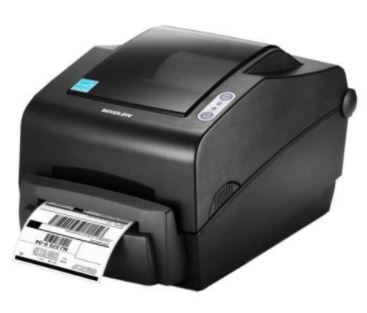 It features with 4Inch width and 300 dpi printing. It is a Thermal Transfer (TT) Desktop Label Printer. It comes with High-Speed printing at 178mm/sec.
Desktop Barcode Label Printer with a 4-Inch width. Ideal for Retail, Healthcare, and Manufacturing Industry.
Reliable Desktop Barcode and Label Printer
Zebra ZD220 Desktop Barcode Label Printer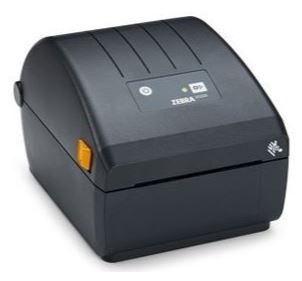 The value Desktop Barcode Label Printer. It comes with a 4-Inch width. More fonts and graphics can be stored in this model as it's coming with increased memory. Single-button for pause/ feed, easy to operate. All basic features and reliable operations come at affordable prices. It has USB connectivity and is built with Dual-wall frame construction.
Zebra ZD420 Barcode Label Printer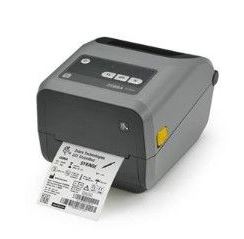 Zebra 400 Series 4-Inch Desktop Label Printer with 4-Inch printing width. Connectivity options are USB, Bluetooth, and optional Ethernet/Serial. Available in Direct Thermal (DT) and Thermal Transfer (TT) models. Print Resolution of Zebra 400 Series is 203 dpi and also has the option of 300 dpi.
Ideal for Transportation, Retail, Manufacturing, Warehouse Management, and Hospitality Industries.
Easypos LP420t Barcode Label Printer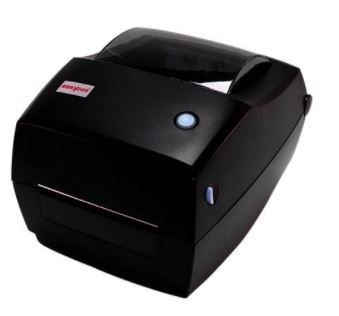 Thermal Transfer Desktop Label Printer from Easypos. USB, Serial, Ethernet Connectivity options are available. Comes with 203 Dpi. Compact and space-saving designs. Both Direct Thermal and Thermal Transfer printings are available. It has very low printing noise and is built with a Dual Wall frame. Paper width can also be adjusted.
Honeywell PC42T Barcode Label Printer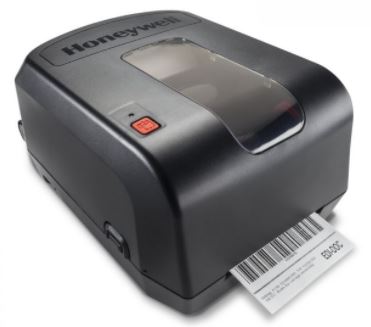 Light-duty Thermal Printing Machine. Ready to install and can be printed quickly, a very economical choice for media with 4 Inch width. Connectivity includes USB and options for Serial, Ethernet, and parallel communications. Compact size, Quiet, reliable operations make it suitable for various industries.
Mobile Labelling Solutions
Bixolon SPP-R410 Portable Receipt Printer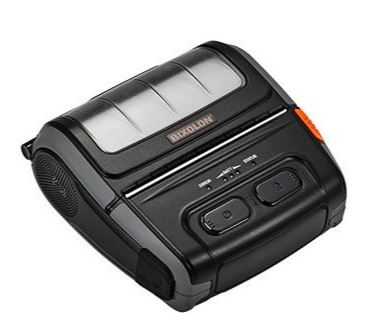 The Compact and Rugged 4-Inch Mobile Printer. Ideal for Mobile Receipt and Ticket Printing. Easy to pair with Bluetooth and supports various Operating Systems including Windows, Android & iOS.