If you want to print any card from ID cards, membership cards, credit/debit cards Zebra ZC300 Series ID Card Printer will do it easily, faster and better. No matter what we want to print – whether it's black and white or colour or single side or dual side, its all possible with this machine. Zebra ZC300 series delivers it all.
With its GUI, instant card feeder plug and play installation, it makes it easy for installation and all integrations. This machine is very easy to manage. Ribbon changing is so hassle-free and loading & unloading cards are easier now. With the colour ribbons, you can bring special effects and colours into the design thus making the card design boundless.
It comes with the communication interface of USB 2.0 and built-in 10/100 ethernet. 802.11ac comes as an additional option. For single-side colour, it can print up to 200 cph and with monochrome, it can print up to 900 cph. When it comes to double-side printing with colour it can print 140 cph and with monochrome, it will go up to 450 cph.
For colour ribbons, maximum images per roll will be 300 and for monochrome, it will go high up to 2000
With it 'Fit everywhere design' it can be placed in all customer-facing areas. Zebra ZC300 Series ID card printer comes with a cover lock which prevents the theft of card stock and also the cards which are rejected.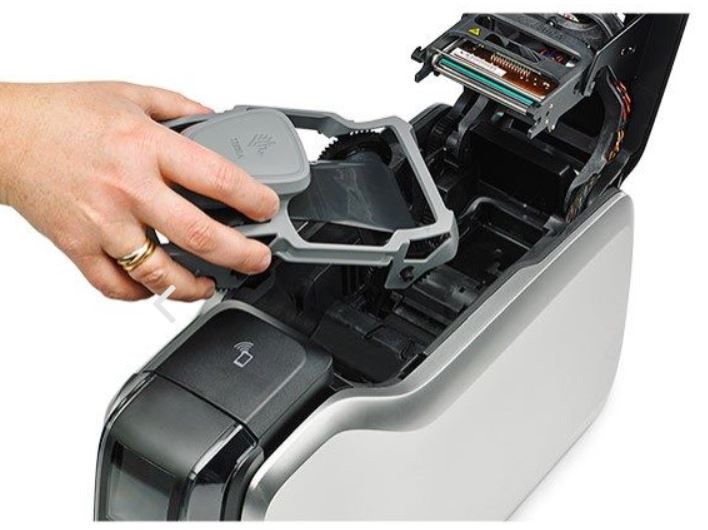 All Zebra ZC300 Series ID card printer comes with one year warranty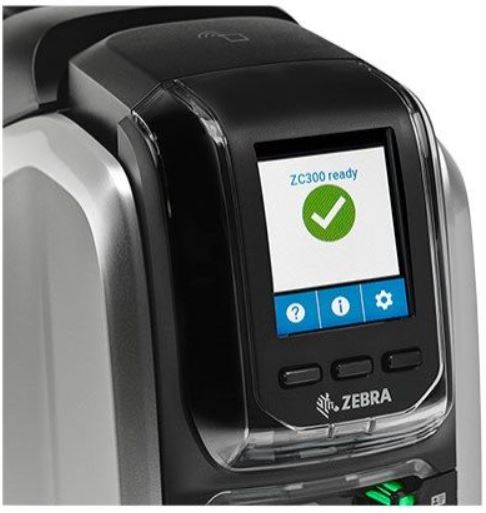 Where to buy Zebra ZC300 Series ID card printer in UAE, Dubai
POSMEA.com, a Zebra premium partner is the ideal place to buy this product. With its exemplary customer support team, who will guide us with the apt models as per your requirement and with the in-house technical support team, you don't have to worry about the after-sales support too.