How Datalogic technology accelerates your business along the entire supply chain?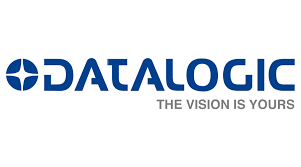 The rapid rise of e-commerce
Most of us are familiar with the increasing use of e-commerce in all aspects of online shopping. The so-called "Amazon Effect" has been with us for well over a decade now, simplifying the purchasing process with just a few clicks of a computer mouse or swipes on a tablet screen. Online shopping has been on the rise and was set to continue to become the dominant way we purchase our essential goods. Then we were hit by the horrific global pandemic we know as Covid-19, and everything changed drastically and dramatically. The pandemic has also triggered a tremendous growth in online shopping demand, accelerating the e-commerce roadmap by almost 5 years. Customers now demand a more seamless shopping experience and the concept of Omni-channel retail is becoming a must-have in all companies' logistic strategies. It's very interesting to notice that most of the well-known retail brands, the ones with an established network of "brick & mortar" stores, are planning to move up to 50% of their business online in the next 5 years. "Click & collect", "home delivery", "try & buy", and "drive-through" are just some of the many options available for a more enhanced customer experience. Traditional logistic centers are hugely complex beasts, designed to accept items in an inbound area, splitting and recombining them according to order fulfillment, and finally moving them to the outbound areas, ready for shipment. As they are designed for the one-way flow of goods, it makes it rather tricky when trying to manage the opposite stream of returned items. The costs associated with managing a return are sometimes higher than the value of the item itself, leading to the decision to ship out a replacement to the customer without bothering to process the returned item. However, this is rare, and a simple return process is highly valued by customers to "try before they buy" and used by companies to leverage long-term sales and customer retention.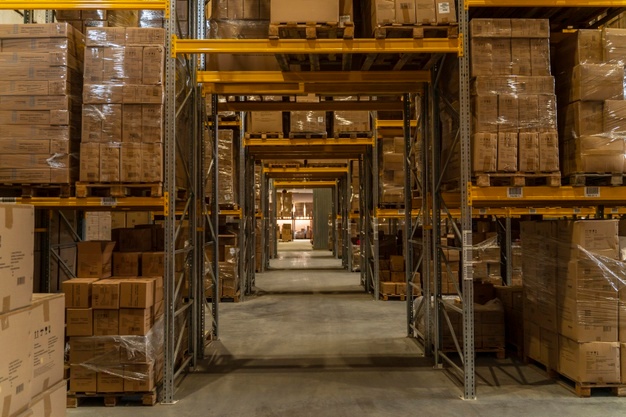 Operations Inside a Distribution Center
E-commerce presents a fundamental shift in how consumers shop. Instead of firms delivering cases and pallets of goods to physical stores (pushing), consumers create customized basket delivery to their desired location, whether home, a nearby store or a locker (pulling). This change from the push to pull model affects the logistics strategy of nearly every retailer as they try to work out the shortest ROI on delivering many more individual shipments.
Jumping onto the e-commerce train is not a simple matter, however, and raises a key point: once a company decides to make the move to fulfilling complex demand, they require a deeper level of automation, one that requires considerable investment in new technologies. But which ones are the right ones or fit best?
When an automation supplier tells you "We have the right technology for your business", always ask the question: "Is this really the right technology, or just the one that you are able to provide"?
The recommendation is to first focus on the business NEED, and then select the technology set that best fits that NEED.
How do companies improve productivity by exploiting the latest advances in AutoID at the core of each automated process? Datalogic specializes in AutoID products, provides the ideal solution depending on the application. The right solution is the one that adapts to your changing demands.
Let's explore some practical examples on this topic.
Inbound: Automated Pallet Identification
This is the typical process of goods acceptance, where products move from supplier to retailer. Pallets are typically equipped with a shipping label. However, these pallets can be of varying dimensions and the label could be located anywhere rather than in a precise position (this is typical when labels have been manually applied).
Let's say we have a pallet load where labels containing a 1D barcode have been applied by hand, and these are being scanned by a fixed position scanner on an automated line. The label could be located anywhere, so we require a wide area of coverage to successfully read the barcode. What is the best technology to automatically identify the pallet?
The answer, in this case, seems quite straightforward: a laser scanner with an oscillating mirror is by far the best technology in terms of price/performance ratio. We could use 2 imagers instead, but the cost will be 4-5 times higher and require a more complex installation.
An imager-based solution may not be able to compete financially with one that uses a laser scanner, certainly not in the next 5 years. But does that make it the obvious choice? Perhaps not. Let's say the business scenario changes 6 months from now and the shipping label requires additional 2D barcodes e.g., PDF417, QR Code, or Datamatrix. The cheaper laser scanner-based solution that you have just installed will become obsolete in 6 months and require an upgrade to an imager-based one. Think carefully about your longer-term needs, then select the technology accordingly.
Manual Order Fulfillment
Hands-free scanning solutions are popular for GTP (Goods to People) operations as they are simple, contactless, and use a fixed position scanner rather than a handheld one. The operator can therefore fully focus on order creation, whilst picking and putting items according to a fulfillment list. Items are picked up and manually held under the scanner field of view to read the barcode.
So far so good, but what happens when the process involves heavy packages of 30-35 Kg? It would be unfair to expect operators to repeatedly have to lift such loads during a working shift. Instead, it would be making more sense to equip the operator with either a rugged handheld or wearable scanner instead.
Think through all your needs before deciding on which technology is best suited.
Automated Order Fulfillment
When it comes to order fulfillment, automatic sorters are a "must-have" solution for retailers wanting to boost logistic center productivity. Bombay, cross-belt, and shoe sorters are all highly efficient material handling systems that work best when all barcodes are successfully read. In the case of a "no read" however, manual intervention is usually required, leading to additional manpower costs and a reduction in throughput.
The key to solving this is selecting the right AutoID solution for the sorter. First, we need to establish the item mix that will go on the sorter, the dimensions of these items, the range of barcode resolutions, and the location of the barcodes or labels. The answers to all these questions make the choice of AutoID technology more straightforward and minimize the negative impact on your business due to "no reads".
Datalogic provides a range of laser scanners, area imagers, and linear cameras to choose from. It is important to make the right choices from the outset. Think first of your need, then select the technology accordingly.
Datalogic Technologies for Your Automated eCom Solutions
Traditional technology that is suitable for 1D barcodes, and with the best reading performance available on the market today. The Datalogic DX8210 and DS8110 set the benchmark, thanks to the patented and unique real-time electronic focus system ASTRATM.
Area Imagers
These magical devices offer huge flexibility: giving a good reading performance on cuboidal items, poly bags, and baggage, with low susceptibility to specular reflection. Area cameras work on all possible orientations, depending on the application.
Linear Cameras
Linear cameras are designed for high-performance reading of 1D and 2D barcodes on parcels. They provide the best high-res images (200 DPI and above) for software processes such as OCR (Optical Character Recognition) and pattern identification. Read performance is unaffected even when reading from labels moving at 3 meters per second, handling high throughput operations with ease.
Conclusions
Choosing the right technology is key to achieving improvements in your business operations. With the myriad choice of available solutions out there, it is important to select the right one. So, first, you need to focus on the process improvement required to achieve your goals, and then factor in any anticipated changes over the medium to long term. The choice of technology will be the one that meets your needs and gives you the best ROI.
Datalogic is here to assist you and gives you the power of choice when selecting the products and solutions needed to meet all your requirements.
POSMEA is a Datalogic authorised distributor in Dubai, Abu Dhabi, UAE for Barcode Scanners, Mobile Computers